Oversized Printing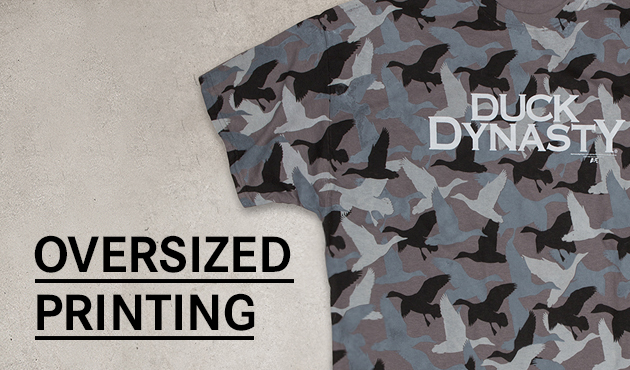 When it comes to graphic tees, your t-shirt blank is the canvas. So, don't feel restricted to have your design stay confined within the center front chest area only – think outside of the box with your design.

If you're considering Oversized printing, there are a few parameters you should know regarding this technique. We've illustrated the entire process to help you understand how we do it.

A T-Shirt Makesheet is required to start the printing process. It provides information about the artwork regarding size, colors, placement, trims, etc.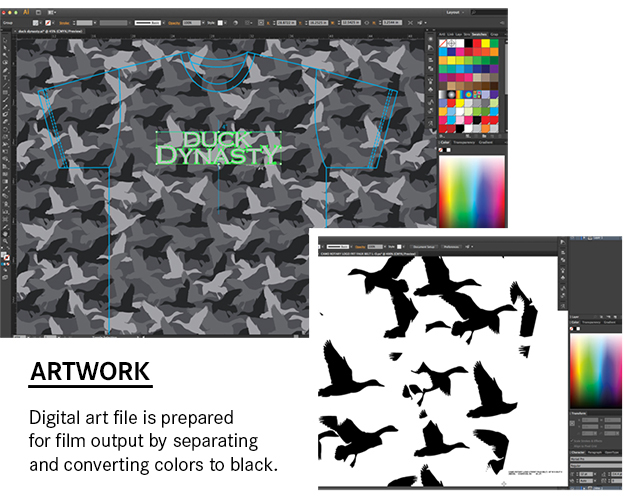 Melmarc's art department reviews every file to make sure the artwork is properly setup. Each color is separated and converted to black for film output.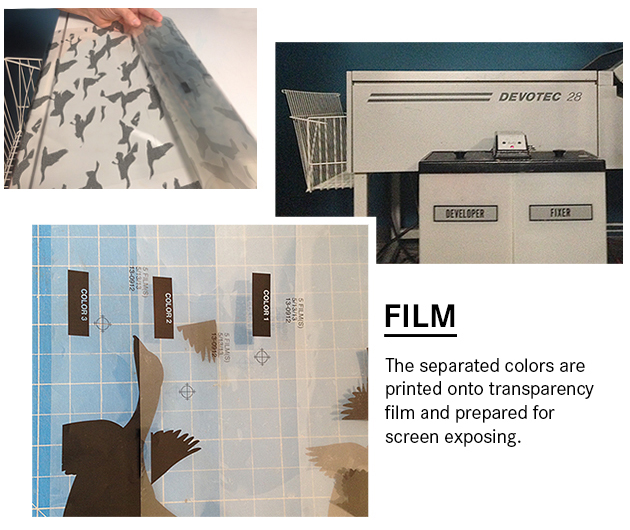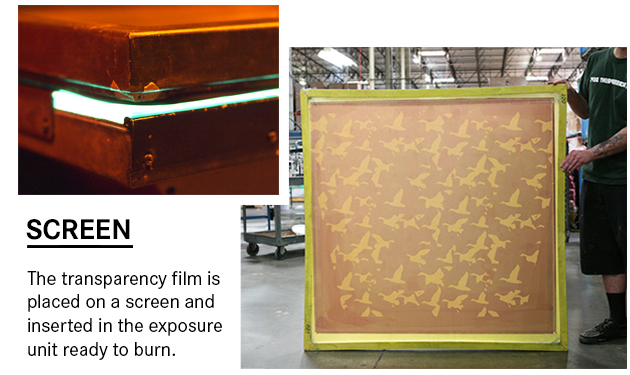 Melmarc offers 2 screen sizes for Oversized printing. The Plus screen size measures 27″ wide by 35″ tall. The All Over screen size measures 43″ wide by 37″ tall. Oversized printing generally incurs additional development costs for extra labor and materials.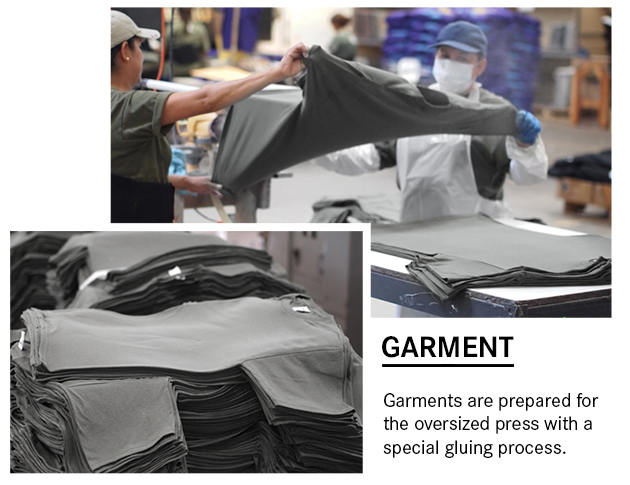 A temporary adhesive is individually applied inside each garment to minimize folding and wrinkling during the printing process. Adhesive is also applied on sheets of paper and placed on top of pallets to minimize garment float.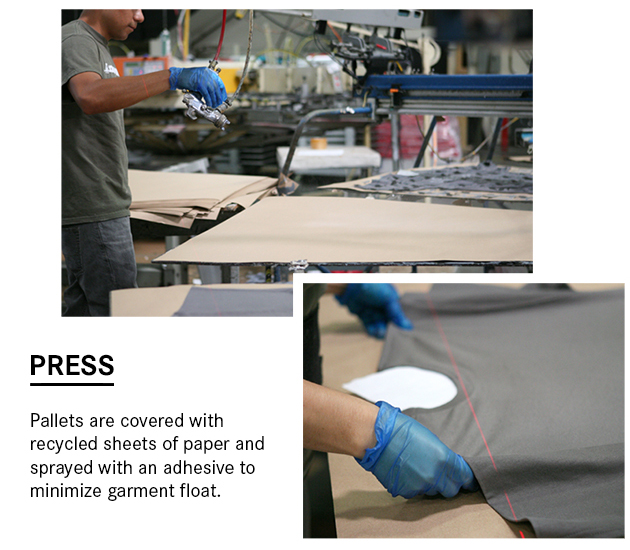 The garment is placed on a large flat pallet that allows the ink to cover the entire garment. Laser guides are used for consistency and accuracy. Paper is also placed in the garment to prevent ink coverage inside the neck.

As ink is applied, the garment will have a tendency to shift due to the squeegee pressure and screen contact. Although adhesive is used to help minimize movement, the garment may still float up to 1/2″ any direction. Due to the nature of this type of printing exact measurements are not possible. Garments will have variances.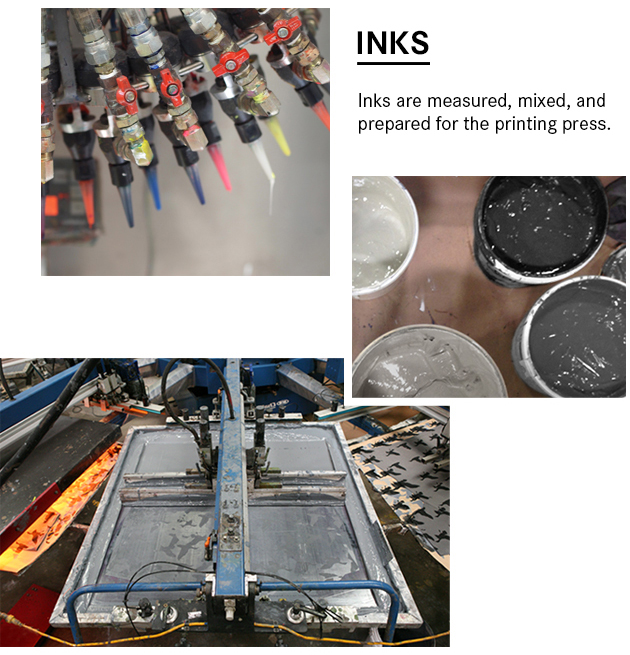 Oversized printing utilizes Waterbase or Discharge inks. We do not use Plastisol inks with this process. Color matching is not exact with Waterbase and Discharge inks but we'll do our best to get as close the desired PMS as possible. Color registration will vary and may be more noticeable with colors that touch.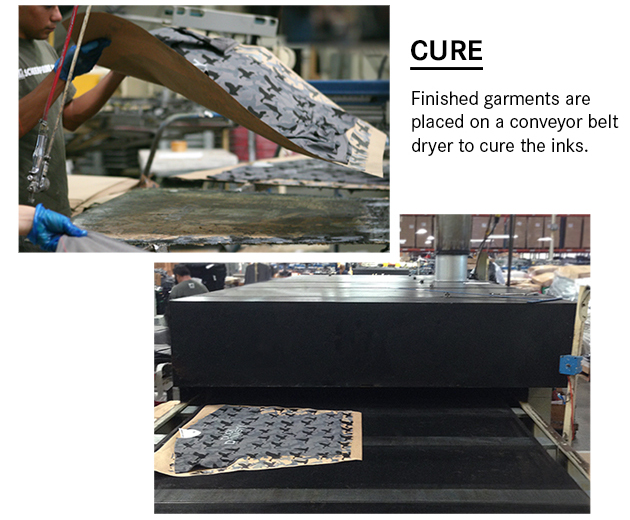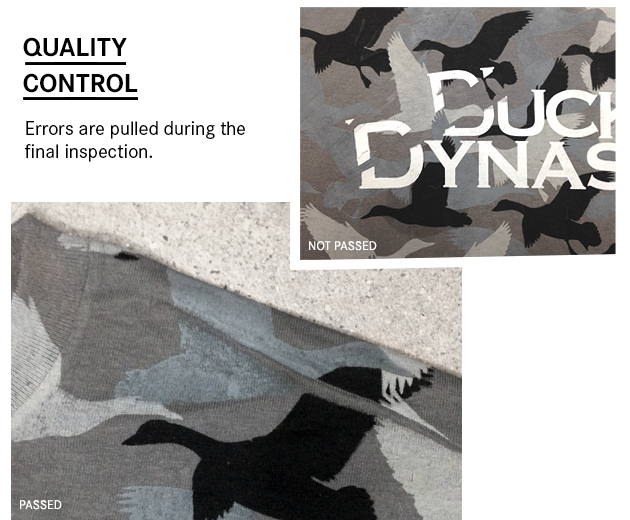 Wrinkles are not avoidable with Oversized printing. The most common places wrinkles may occur are around the armpits, sleeves, shoulder seams, and side seams. Our policy is to pull any wrinkle from the press that is in excess of 1/4″ wide or that runs across the entire garment.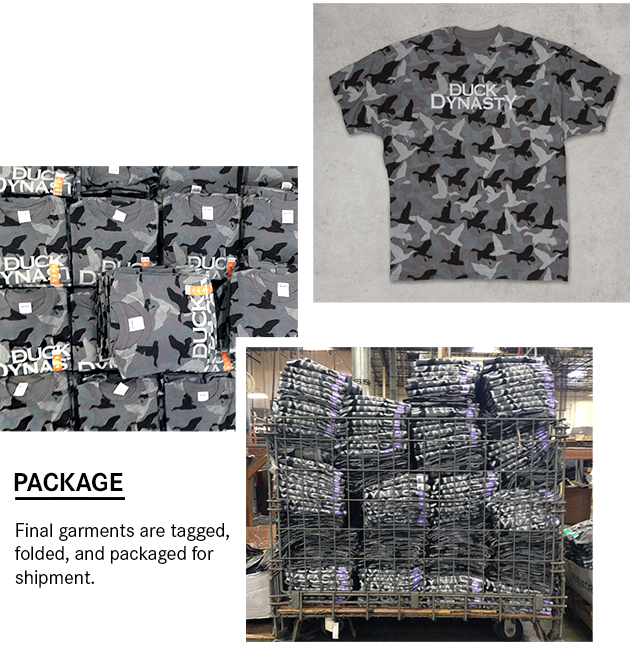 There are many variables to consider throughout the oversized process. Contact us if you have any questions regarding oversized printing.

Also check out our Pinterest board for more examples of Oversized prints.