Sustainability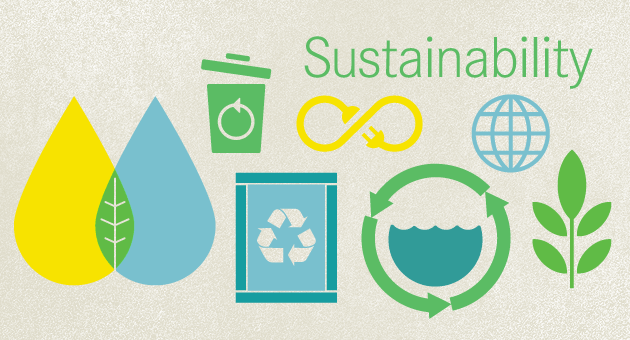 With a commitment to quality and efficiency, we have often found that the best way to complete a task is also the one that is best for our planet.

Long before it became fashionable, we were working to minimize our carbon footprint. With over thirty years of experience, we have the knowledge and resources to work with you to meet your sustainability goals. Melmarc's dedication to doing things the least wasteful way can be found at every stage of our 3 part manufacturing process, because our belief is that being green is saving green.

Sourcing:
Our vast network of suppliers specializing in sustainable t-shirts can elevate your program with a range of fabrics such as regenerated cotton, certified organic cotton and recycled poly blends.

Our inventory is stored in Melmarc's 50,000 square foot warehouse fit with skylights to let in natural light as well as energy saving motion sensor lights.
Production:
Our factory has been designed to maximize both efficiency and sustainability. Our proprietary computer software, which integrates all phases of our production process, not only meets our goal of going "paperless," it tracks the progress of your job with detailed and easily accessible records. A meticulous inventory of Pantone-matched inks offers you the latest color options. It also means that we can mix colors in-house, resulting in less waste. To hold garments to the printing press pallet, we've installed a water-based glue system that is channeled to each machine, instead of using standard aerosol-driven spray cans.

Packaging:
Packaging materials can be the biggest burden on our environment. We can offer you recycled poly bags or ship your garments in reusable cartons or recycled cardboard boxes if delivery guidelines permit.