Embellishment Guide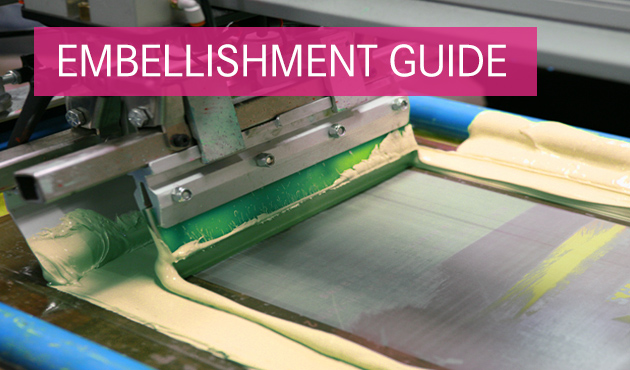 Melmarc can work with you to find the specialty application or printing method that meets your budget. With an eye on quality and attention to detail, Melmarc can help make your design a reality.

Embellishments
Melmarc will work closely with you to answer questions from garment washing to embellishments. We have the resources to offer you the latest washes and printing techniques.

Printing
There are many different ways to decorate a t shirt. They can be printed with standard inks or the same design can be elevated with the use of specialty inks. The graphic image can be enhanced with a variety of techniques, like foiling or flocking.


Dye & Wash
A soft hand equals comfort and vintage appeal. Dyeing and washing are techniques that break down a garment's fibers. What remains is a perfectly broken-in t-shirt that looks great and feels good on.


Embroidery
Embroidery brings a printed garment to the next level. Appliques and unique stitches enhance your design, giving it depth and added visual appeal. Let us guide you in bringing your design to life.