How we do it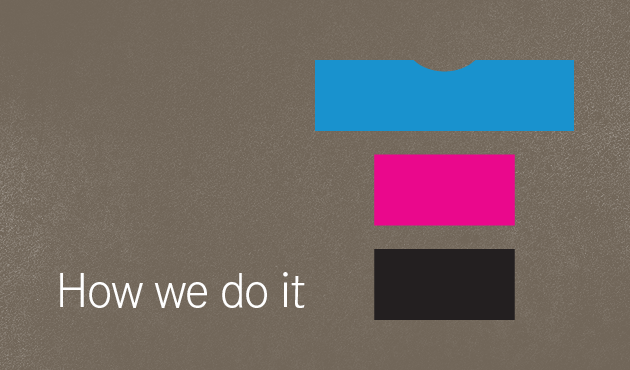 From sourcing to packaging, Melmarc can simplify every step. For over 30 years, Melmarc has successfully assisted brands, retailers and licensed product suppliers in streamlining their graphic t-shirt programs by distilling the manufacturing process into 3 basic parts:

1. SOURCING
Once we've received a purchase order and your tech pack (which includes your artwork, garment specs, design matrix and packaging requirements), the production process begins. Using your tech pack as the blueprint, Melmarc's product development team works with you to fine tune your design. We have the resources to offer you the latest fabric options, silhouettes and cutting-edge printing techniques and treatments. We then calculate the cost and turnaround time that it will take to transform your vision into reality.


2. PRODUCTION
Once the budget and production schedule has been agreed on, your files are digitally catalogued in our M-Trac system, allowing you to track your garments in real time. The screens and inks are prepared and a sample is printed for your approval.



Because we've automated the printing process using our M-Trac system to store the details of your design, the result is consistent color, clean images and a soft hand. This means that the sample you approve is the final product you receive. Multi-point quality checks at each stage of the production process eliminate costly errors.


3. FINISHING
Once your garments are printed and embellished, hang tags, special hangers, and labels are added in accordance with your retailer's exact specifications. The finished garments are then boxed and prepared for shipping. The packed garments are loaded on trucks and delivered to your shipment location.