Oil Wash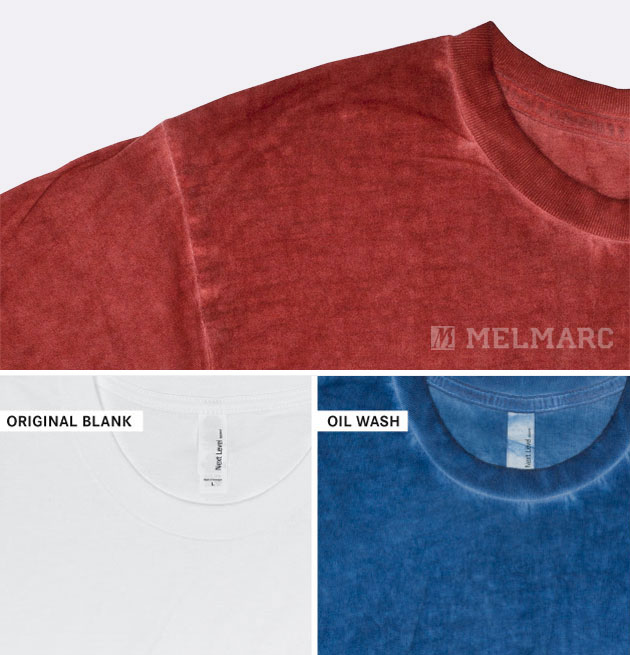 Bring out the best in your tees with washes to dye for. Think beyond the rainbow of solid color tees with stains and finishes you'll actually want to leave in.

Description:
Oil Wash garments are individually hand dyed. The garment is strategically dipped to create highs and lows on the garment. The highs and lows are more exaggerated in the seam areas.

The red sample (PMS 187C) above was created using AlStyle blank (5301) and the blue sample (TPX 19-4245) was created using a Next Level blank (3600).
Applicable Garments:
Can be applied to mill stock or PFD goods
Quality Concerns:
Outcome can vary depending on the blank, sampling is required to ensure the desired outcome is achieved. Uneven dye can occasionally be found on shelf stock goods that were dyed by the mill