Crinkle Tie-dye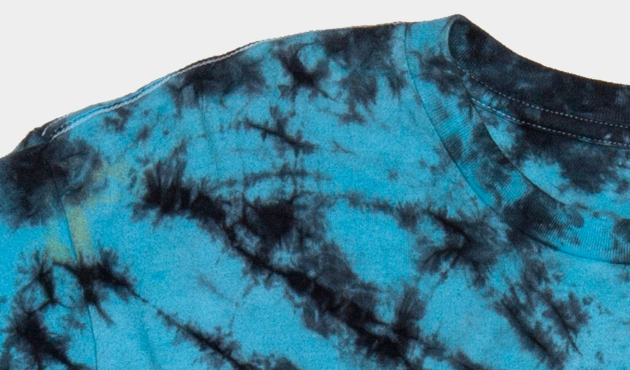 Bring out the best in your tees with washes to dye for. Think beyond the rainbow of solid color tees with stains and finishes you'll actually want to leave in.

Description:
Tie-dye is a process of tying and dyeing a piece of fabric or cloth which is made from knit or woven fabric, usually cotton; typically using bright colors. It is a modern version of traditional dyeing methods used in many cultures throughout the world.

"Tie-dye" can also describe the resulting pattern or an item which Tie-dyeing is accomplished by folding the material into a pattern, and binding it with string or rubber bands. Dye is then applied to only parts of the material. The ties prevent the entire material from being dyed. Designs are formed by applying different colors of dyes to different sections of the wet fabric. A wet t-shirt is much easier to dye than a dry t-shirt. Once complete, the material is rinsed, and the dye is set.
Applicable Garments:
100% cotton substrates
Quality Concerns:
Sampling Is recommended to ensure the desired outcome is achieved. Holes and amplified sewing issues can be found in this treatment. Each garment will be unique to its hand applied process.