Baseball Stitch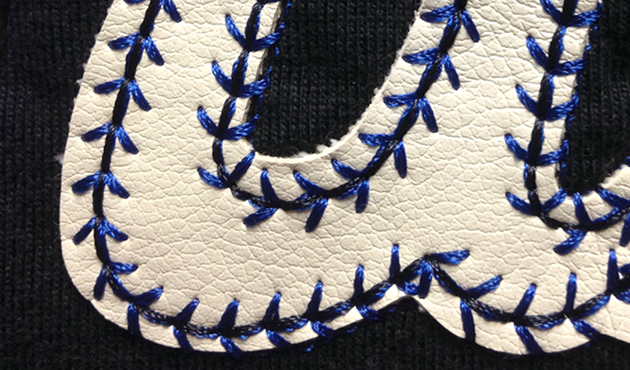 The time-honored art of embroidery has been practiced for centuries. Cast some magic over your tees with the decorative possibilities of creative stitchery.

Description:
The baseball stitch resembles the stitch pattern on a baseball. It works down the fabric about every 1/8″.

The baseball stitch can be useful because of its flexibility and elasticity. It pulls the edges of material (cloth or leather) together to form a flat surface.

Art Requirements:
Artwork is "digitized", a specialized process of converting 2 dimensional artwork into stitches or thread.

Halftone: 40 lpi
Line Weight: 4pt min
Print Size: 0.25″ min – 19″ x 22.5″ max

Applicable Garments:
Weight: 4 oz min – 10 oz max

Melmarc recommends using 100% cotton garments or cotton/poly blends.

Quality Concerns:
Thinner fabrics can result in needle holes. Thinner fabrics require a thicker backing material. Backing material cannot be completely removed or picked.