Standard Print Size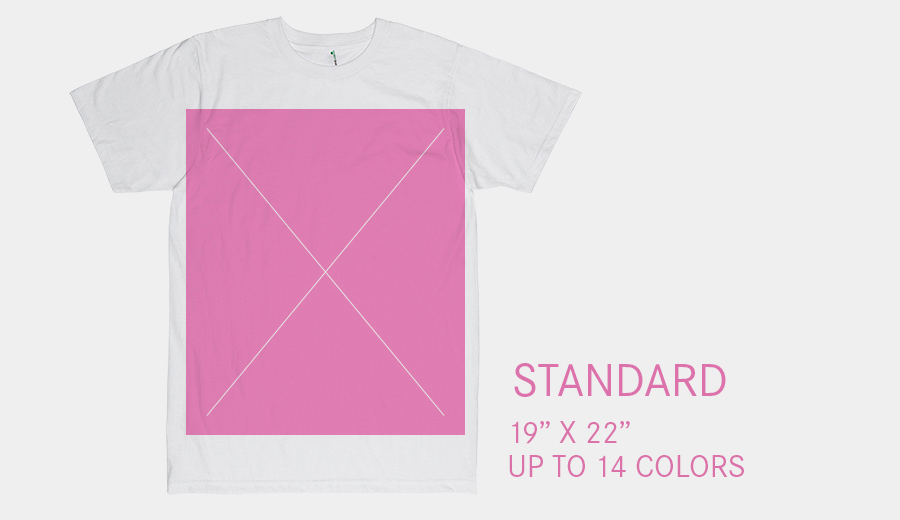 Size matters. From standard to oversized, make sure your design is within the right dimensions.

The "Standard" image size is 19″ wide by 22″ tall. This print size supports up to 14 colors.

Art Requirements:
The artwork needs to be compatible with your production size scale.

Minimum Order Quantity:
The minimum is 600 pieces per design. Click here for more information.

Lead Time:
Samples take approximately 5-7 business days.

Cost Implications:
Your cost will be determined by image size and the amount of colors used. We offer 2 color options: 1-5 colors (standard) and 6-10 colors (double cost). The film cost will be determined by the square footage of your design.

Click here to find out more information about Print Sizes.