What is a Makesheet (or Matrix)?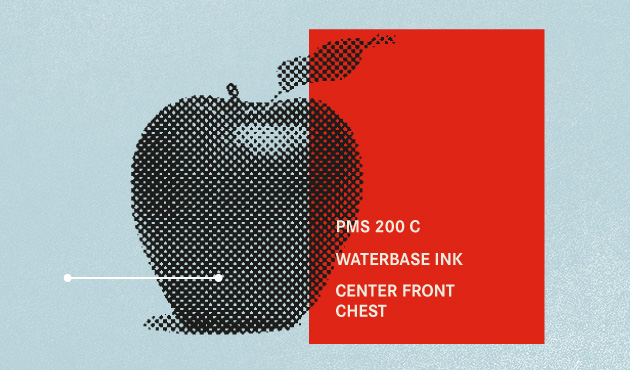 A "Makesheet" (also commonly referred to as a "matrix" or "comp") is the road map that Melmarc uses to guide all decisions regarding how to best execute your artwork. A thorough makesheet can speed up the decision making process and eliminate tedious "back and forth" questions. Here are some things that should be included in a makesheet:
Design name:
Design Name (A name used to reference design in the Makesheet and Purchase Order.)

Style number:
This will be used to designate the style. It could be as simple as something like "Men's S/S tee"
Season (if applicable): Such as "Spring 2014"

Image Location:
where the artwork is to be placed, such as "front center", "right sleeve", "neck print", etc…

Image Size:
Indicate the image size for each placement (actual image size of the artwork, not the page or document size)

Image Placement:
This is a more detailed measurement, taken from the seam to the top of the artwork. (ie. "3 inches below collar to top of design")

PMS call outs by color combo:

PMS (Pantone Matching System) is the standard by which the industry uses to specify colors. It's best to create a chart of color squares with PMS numbers indicating the various combinations. If the artwork is rendered art created in Photoshop, and specific colors are needed to be matched, please note these as well. Pantone COATED is the most common swatch guide to reference for inks.

Techniques (if used):
For example, "foil over type", "glitter", "puff", etc…

Any special instructions:
This is where you can call out any additional thoughts, intentions for the design. (ie. "Looking for heathered look on print" or "Soft hand print", etc…)
We have found that printing the makesheet on a 11×17 tabloid sheet provides the best layout space for a complete matrix.
You can download a blank template here.