What is a Garment Spec?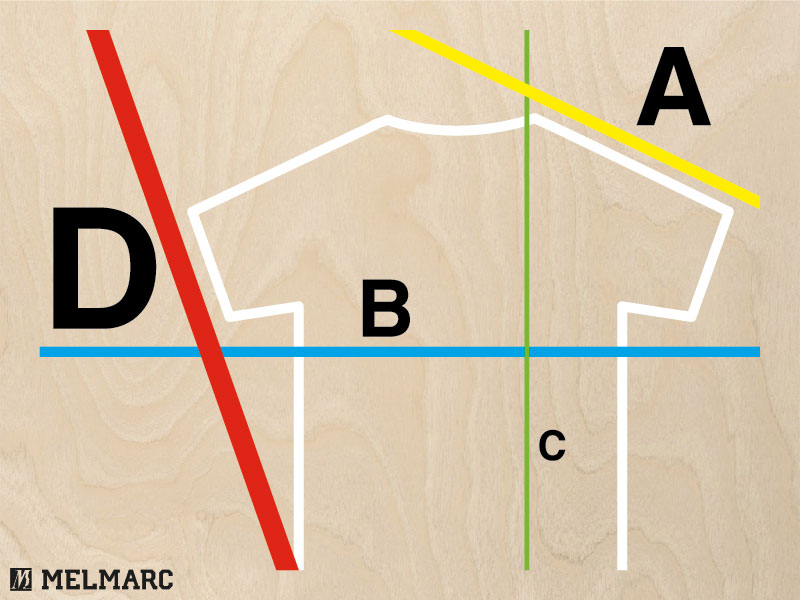 A "Garment Spec" is required when a custom garment is to be made. This "spec" (sometimes also referred to as a "garment spec sheet") holds all the pertinent information about the actual t-shirt, including the following:

Bill of Materials (B.O.M)
Fabric specifications
Tolerances
Garment dimensions
(ie. arm length, chest width, bottom opening, neck width, rib width, hem height, etc…)
Below is a sample of what a Garment Spec can look like.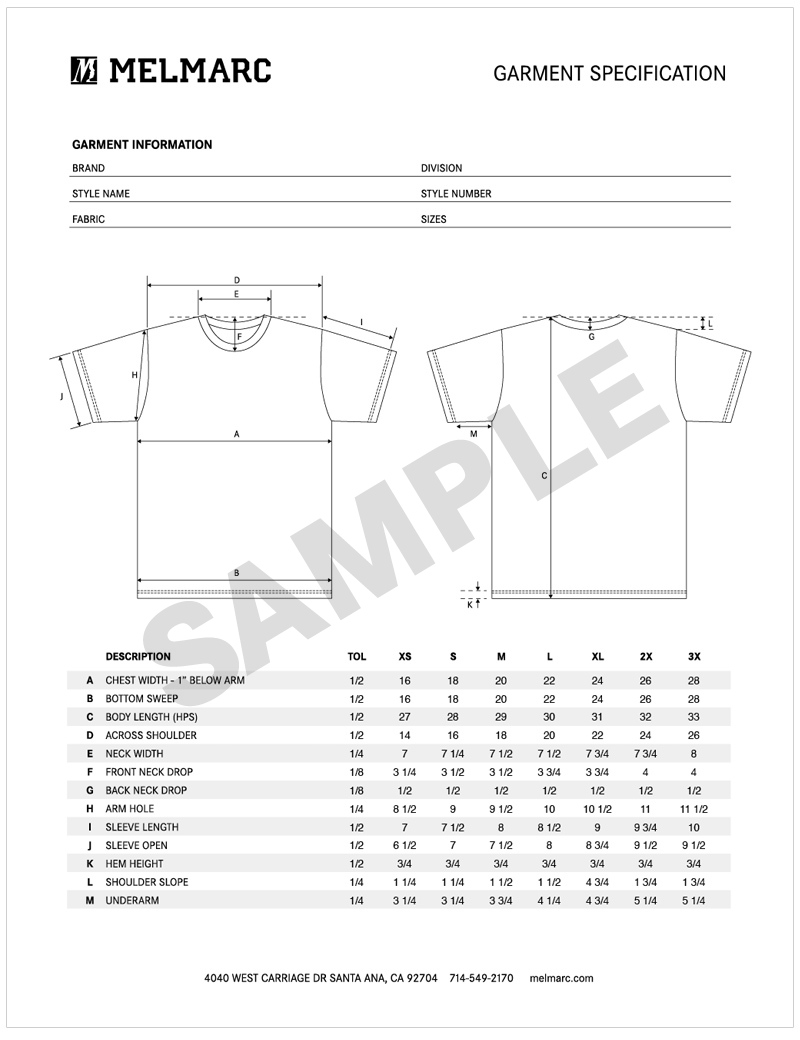 You can also download a blank template version of this Garment Spec, which you can fill out to your desired specifications. Click here to go to the templates page to download.