Thick Gel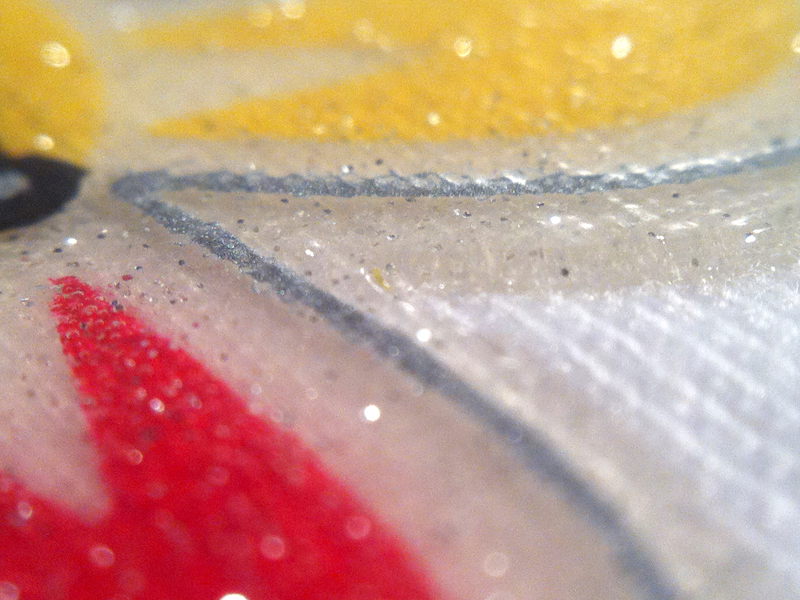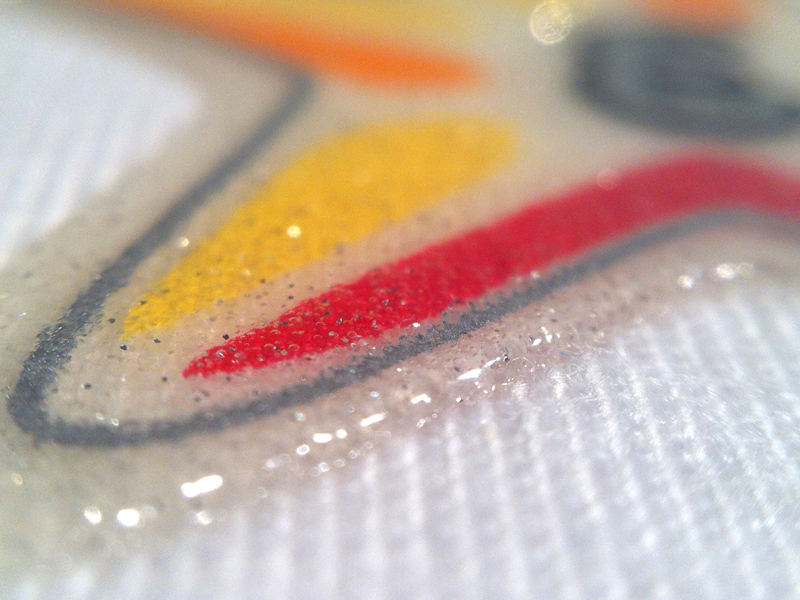 Why go plain when you can go bold? Enhance your tees to make them stand out from the crowd. From standard inks to appliques, Melmarc has a variety of embellishments that will have lasting impact on your design.

Description:
Thick gel is a simple multi-color impression with a high density gel overprint mixed with light glitter and topped with a metallic ink.
Art Requirements:
Solid image areas work best.  Fine points will print rounded.  Large solid print areas are not recommended due to difficulty maintaining gel height.  Gel Minimum Line weight:  6 points both positive and negative space.  Metallic Minimum Line weight:  1 point both positive and negative space.
Quality Concerns:
The thick gel deposit will shift PMS colors under it.  Large print areas of gel are difficult to maintain height resulting in a gel deposit that is thicker on the outside edge of image and thinner in the center, appearing as a concave.