Solar Blend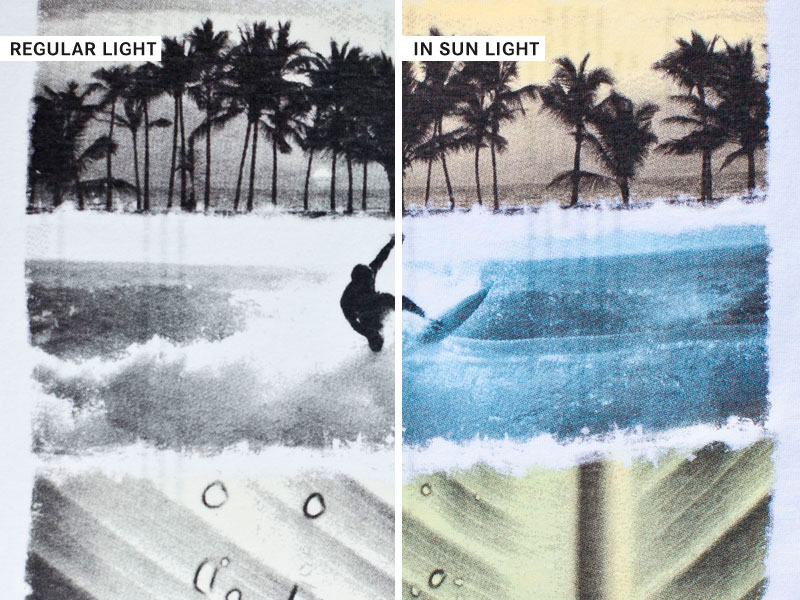 Why go plain when you can go bold? Enhance your tees to make them stand out from the crowd. From standard inks to appliques, Melmarc has a variety of embellishments that will have lasting impact on your design.

Description:
Solar inks are sensitive to light. Solar inks go on clear and burst into rainbow brights when exposed to sunlight. Rich with color and pigment, they're striking on dark and black t-shirts.
Art Requirements:
Bold line art works best.  Fine fonts or detail will be lost.  Solar inks are transparent.  Recommended for white and light garments only.  Max Line count for Solar inks is 35 LPI.  Minimum Line weight:  2 points both positive and negative space.
Quality Concerns:
Due to the nature of this ink PMS matches are  not possible.  Design detail can affect color deposit and change values.  Solar colors that contain blue pigment have a pale green appearance when printed.  Water Base and Solar prints can see color variance due to garment color and dye process.