Mood Ring Clear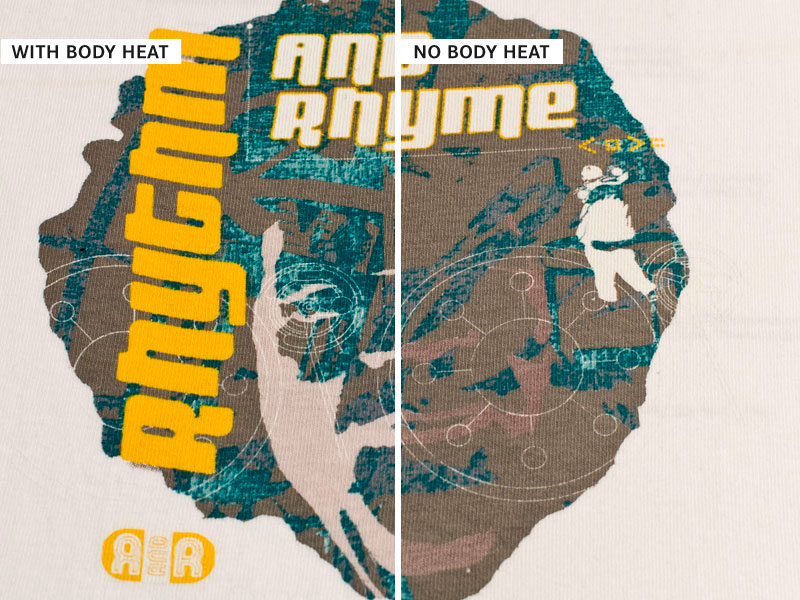 Why go plain when you can go bold? Enhance your tees to make them stand out from the crowd. From standard inks to appliques, Melmarc has a variety of embellishments that will have lasting impact on your design.

Description:
Thermochromic inks are temperature sensitive compounds that temporarily change color with exposure to heat. The ink is colored at room temperature, becoming translucent when exposed to heat and revealing the underlying graphic. They can be mixed with other colors to create a two-tone effect.
Art Requirements:
Most art types will work.  Fine detail requires a finer mesh count and effect color value.  There is not true black available. Black appears as a charcoal.  Recommended for light and light colors.  Minimum Line weight:  2 points both positive and negative space.
Quality Concerns:
Due to the nature of this ink many PMS matches are not possible.  Exact PMS matches are not possible.  Design detail can effect color deposit and changes values.  There is not a true black.  Black appears as a charcoal around PMS CG11c.