Mineral Wash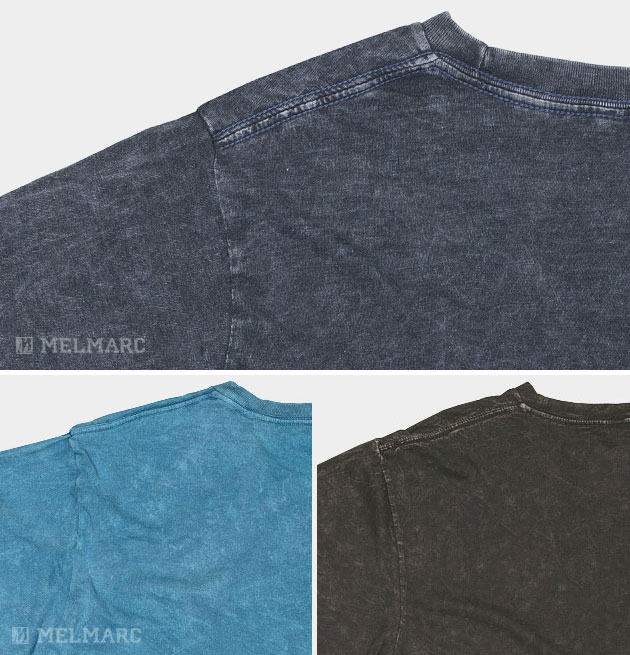 Bring out the best in your tees with washes to dye for. Think beyond the rainbow of solid color tees with stains and finishes you'll actually want to leave in.

Description:
Mineral wash is a garment wash process that makes the fabric appear weathered. This is accomplished when a bleaching agent chemical is sprayed on to foam blocks. The blocks are then washed with the garments. As the blocks hit the garments the chemical removes the dye from the garment.
Applicable Garments:
Works best on PFD or white shelf stock blanks
Quality Concerns:
Sampling is required to ensure the desired outcome is achieved. Holes and amplified sewing issues can be found with this treatment. No two garments will look identical.