Glow in the Dark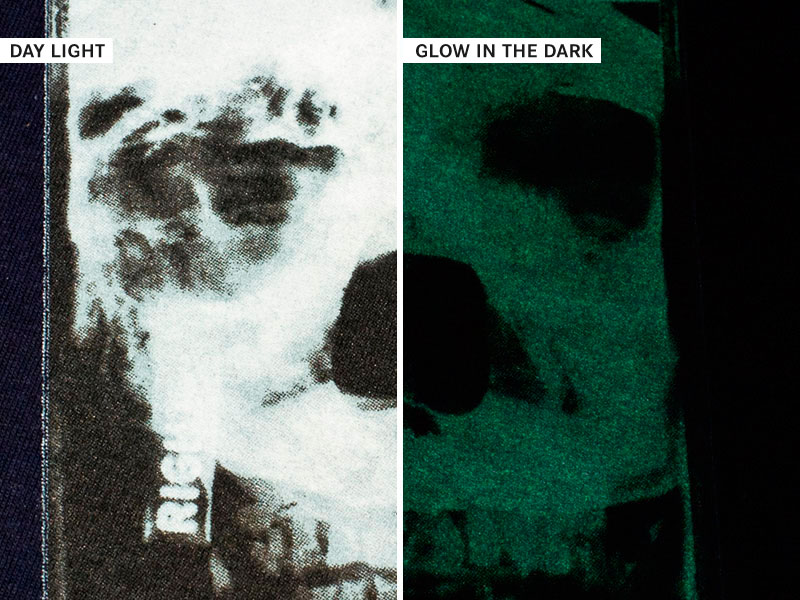 Why go plain when you can go bold? Enhance your tees to make them stand out from the crowd. From standard inks to appliques, Melmarc has a variety of embellishments that will have lasting impact on your design.

Description:
Glow in the Dark ink creates a glowing effect in the dark when charged by light.
Special chemicals called phosphors are mixed into the ink causing it to absorb energy and re-emit it as visible light. They are best when used on white or light-colored fabrics.
Art Requirements:
All art types will work.  Glow can over print colors.  Glow Minimum Line weight:  2 points both positive and negative space.
Quality Concerns:
Glow ink has a "green-yellow" cast.  When over printing other colors glow can shift colors under it.