Thread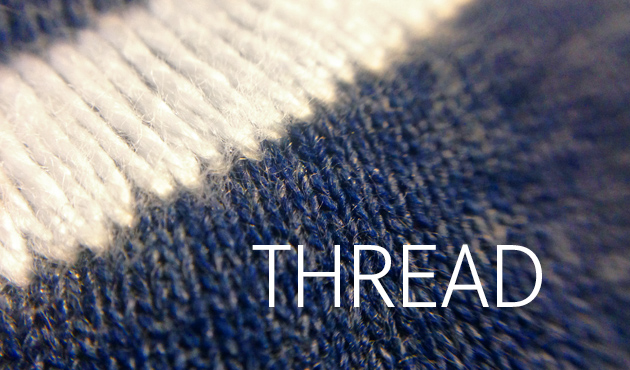 The time-honored art of embroidery has been practiced for centuries. Cast some magic over your tees with the decorative possibilities of creative stitchery.

Description:
Thread is a kind of yarn used for sewing.

There are 3 types of thread used to embroider a logo or design.

Rayon: Shiny and smooth with a soft supple finish and best for delicate clothing. Commonly used for polo's and corporate apparel.

Polyester: Less shine than rayon thread, its durable and can withstand bleaching, detergent, and hot water. Commonly used for uniforms or industrial apparel.

Wool/Acrylic: A soft chunky yarn made of 50% acrylic and 50% wool. Available in a rich palette and is a dream to knit or crochet. The shades are warm and relaxed.



Art Requirements:
Artwork is "digitized", a specialized process of converting 2 dimensional artwork into stitches or thread.

Halftone: 20 lpi
Line Weight: 2pt min
Print Size: 0.25″ min – 19″ x 22.5″ max

Short Sleeve: 3″ diameter max
Long Sleeve: 3″ diameter max
Right Chest: 4″ diameter max
Left Chest: 4″ diameter max
Full Front: Horizontal 14.5″ x 12″ max, Vertical 12″ x 14.5″ max
Full Back: Horizontal 14.5″ x 12″ max, Vertical 12″ x 14.5″ max
Applicable Garments:
Weight: 2.25 oz min – 10 oz max

Melmarc recommends using 100% cotton garments or cotton/poly blends.

Quality Concerns:
All art files are re-drawn as digital stitch files in preparation for embroidery. The best embroidery comes from very clean, high quality digital files. Vector format is preferred.

Specify fabric type when submitting a logo for embroidery. An embroidered logo may look different when sew on different fabric types. By specifying the fabric type, we can digitize for the best embroidery for that material.

Complicated gradients can sew very well. Keep in mind, however, that stitches do not blend, so the gradient will be less smooth in appearance than what you see on your computer screen.

Standard Thread Colors

White

Yellow

Pink

Orange

Red

Violet

Navy

Green

Brown

Grey

Charcoal

Black




Specialty Thread Colors
Metallic

Silver

Light Gold

Gold

Copper

Red

Pink

Hot Pink

Purple
Blue

Green
Glitter

Silver

Gold

Pink

Turquoise

Blue
Black

Grey

Copper

Mixed Copper

Mixed Red

Rainbow

Rainbow 1

Rainbow 2

Rainbow 3

Rainbow 4

Rainbow 5