Glow in the Dark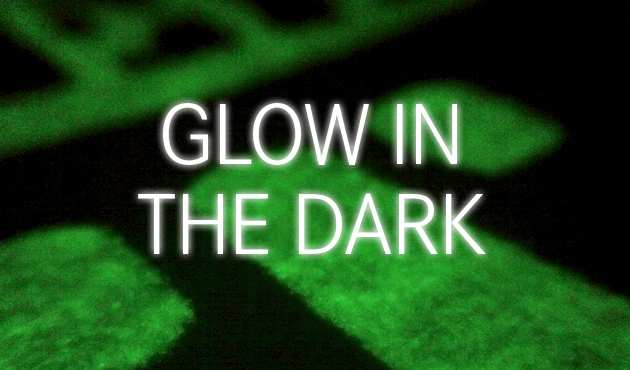 The right ink not only enhances your design, it sets the stage for your other embellishments. Melmarc offers the following types of inks that can be applied in a wide range of embellishments.

Description:
Glow in the Dark ink creates a glowing effect in the dark when charged by light.

Special chemicals called phosphors are mixed into the ink causing it to absorb energy and re-emit it as visible light. They are best when used on white or light-colored fabrics.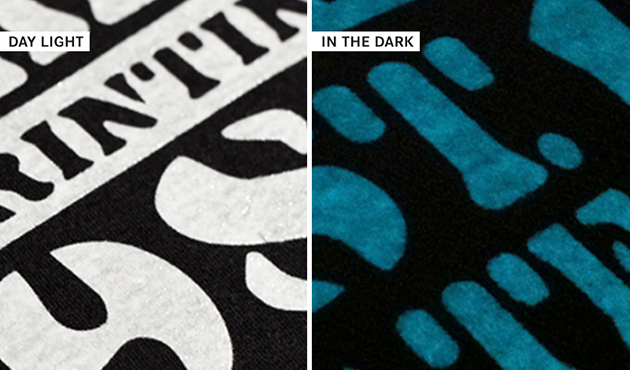 Art Requirements:
Halftone: 25 lpi
Line Weight: 2pt min
Print Size: 0.25″ min – 19″ x 22.5″ max
Applicable Garments:
Weight: 2.25 oz min – 8 oz max

Melmarc recommends using 100% cotton garments or cotton/poly blends.

Glow in the Dark ink works best on light colored shirts.

Wash Requirements:
For best results, garment should be washed inside out on gentle cycle, tumble dry low. Do not bleach or iron embellishment.

Quality Concerns:
Glow in the Dark cannot be applied to seams, or collars.

Because of the phosphorescence nature of this ink, the final print will have a slight color cast.
Printing Glow in the Dark over other colors may slightly shift color.

Glow in the Dark Colors:

Green

Blue

Orange

Purple