Applique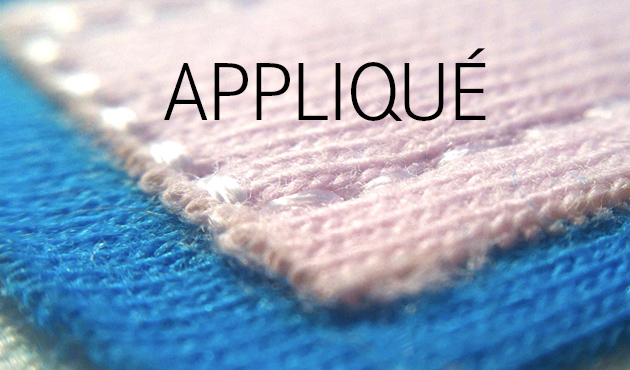 The right ink not only enhances your design, it sets the stage for your other embellishments. Melmarc offers the following types of inks that can be applied in a wide range of embellishments.

Description:
A decorative process that consists of applying small pieces of cut material to a garment. They can be stitched tightly all around, left partially loose, or backed with foam to give a design added dimension.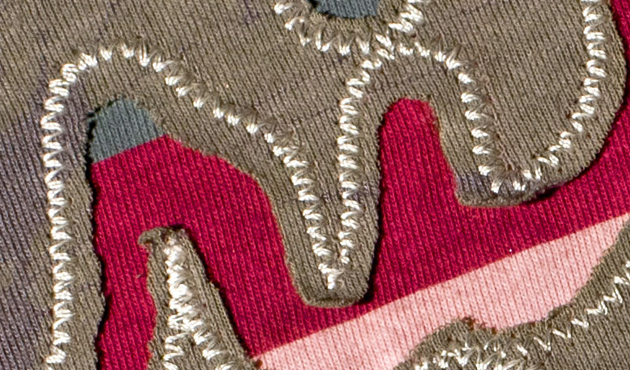 Art Requirements:
Line Weight: 1pt min
Print Size: 0.25″- 11.5″ x 13.5″ max

2 colors max

Applicable Garments:
Weight: 2.25 oz – 8 oz

Melmarc recommends using 100% Cotton or Cotton/Poly blends containing at least or more than 50% cotton.

Wash Requirements:
For best results, garment should be washed inside out on gentle cycle, tumble dry low. Do not bleach or iron embellishment.

Quality Concerns:
Applique cannot be applied to seams, or collars.

Print over window should be bold enough to cover seams created by window cut. Fine lines can appear broken at these points.

Laser cut works best with bold fonts and shapes. Fine lines and flourishes are not recommended.
Laser cut will float up to 1/8-inch with-in embroidery. Slight discoloration to fabric and print can occur along cut edge due to Laser cut.

Applique fabric should not be heavier than the underlying fabric.