Cut & Sew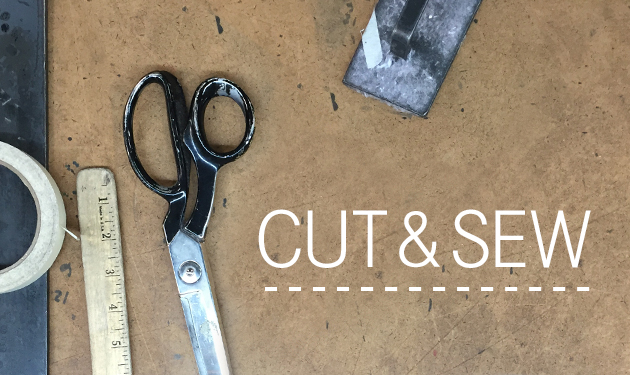 For a hands down, tailored fit and perfect finish, Custom Cut-n-Sew is the way to go. From silhouette to color, build your design from the ground up and get exactly what you want the way you want it.

1. Sampling
Creating a sample is the first phase of producing a custom garment. The sample provides a working blueprint of which all garments will be produced. The sampling phase consists of the garment spec, pattern making, grading, cutting, sewing, and tolerance inspection.

Garment spec
A garment spec is required when a custom garment is to be made. This contains all the pertinent information about the actual t-shirt such as fabric, garment dimensions, sizing, etc.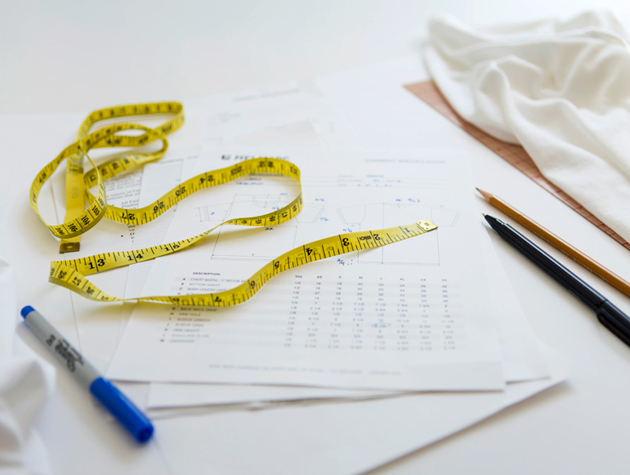 Pattern & Grading
Garment patterns are created according to the garment spec sheet and used throughout the production process. The patterns are incrementally increased or decreased to create different sizes of the same garment. This process is called grading. The dimensions are entered into CAD program and output using a large format printer.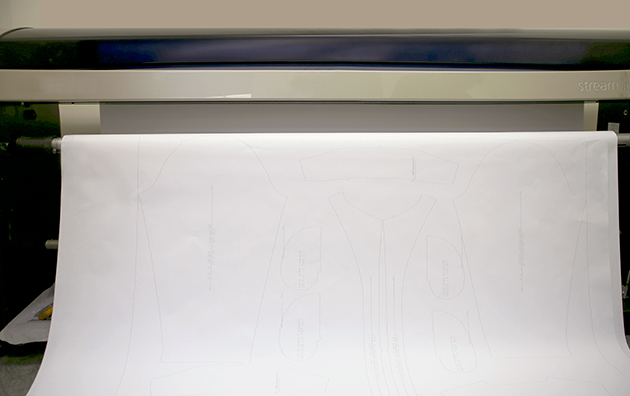 Cutting
The patterns are placed over the fabric and precisely cut using a fabric cutter. The patterns are grouped by garment sizes.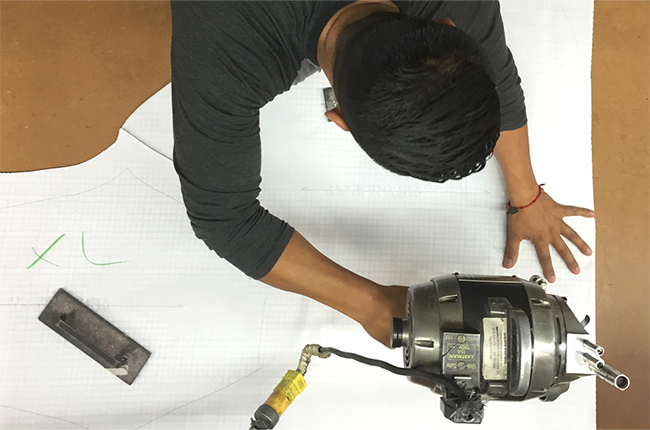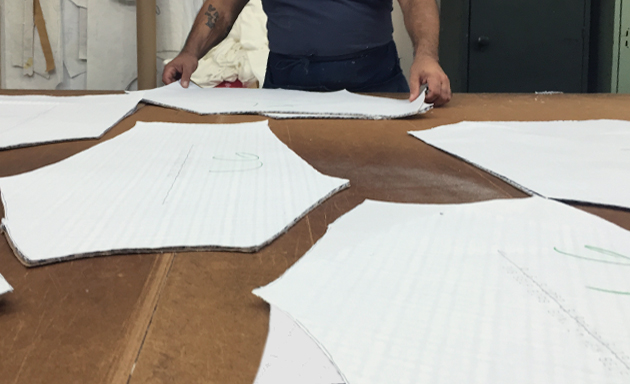 Sewing
Once all the patterns have been cut, they are sent to the sewing department for assembly. The garment is assembled following the dimensions of the garment spec sheet.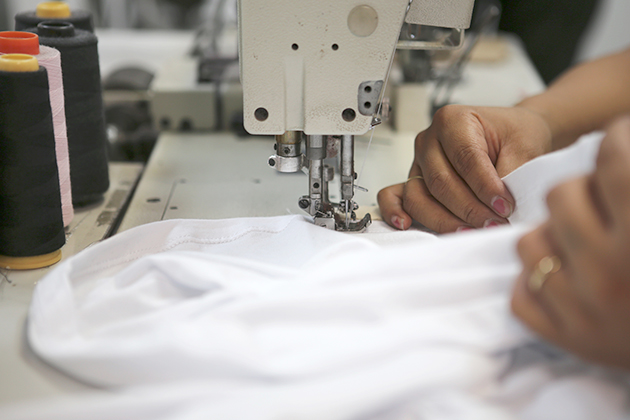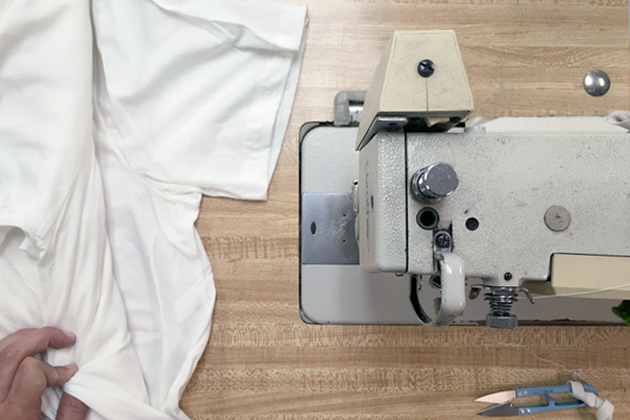 Tolerances
Samples are measured according to allowable tolerances in widths, heights, openings, etc. Refer to the Garment Specification sheet for allowable tolerances.


2. Fabric Sourcing
Once the sample has been approved, fabric is sourced to produce garments. The fabric sourcing phase consists of choosing fabric types and colors.
Fabric type
Fabric is calculated and ordered based on the amount needed to produce the finished garments. This includes style, weight, etc.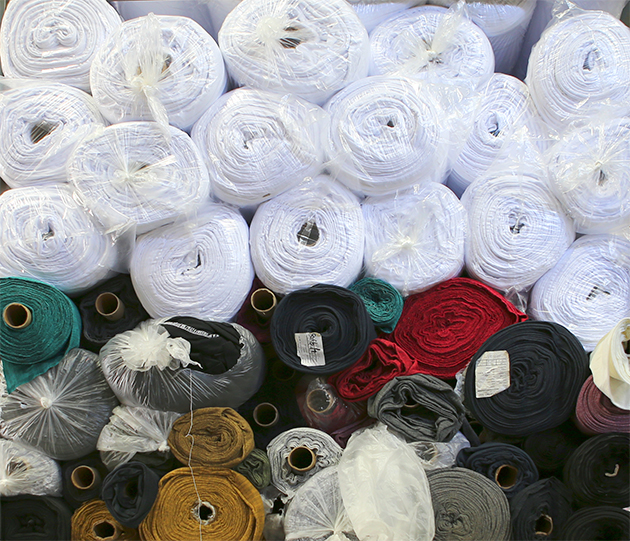 Color
Lab dips are conducted to create accurate colors for fabric. Colors may be based on fabric swatches or Pantone values.


3. Production
The production phase involves the mass production of the sample garment and quality control before final delivery.
Mass Production
Once the final sample has been approved, the garment is mass produced at a factory. Cutting, sewing, and finishing are produced in large quantities.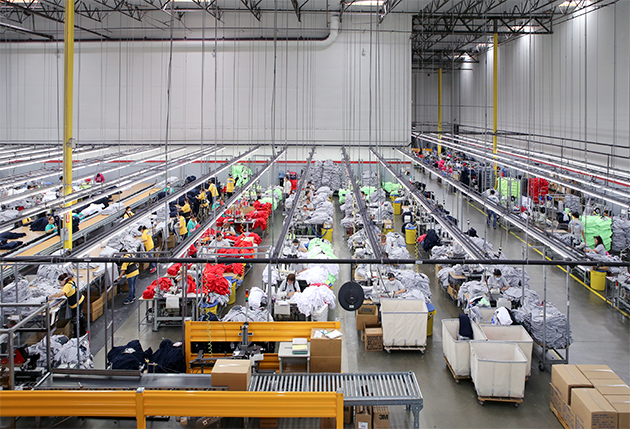 Quality Control
Finished garments are passed through final inspection for errors and measured to an AQL (Acceptable Quality Limit) before being packaged for delivery.




Melmarc's facilities are designed to produce quality graphic tees quickly, accurately, and at a competitive cost. Melmarc has established
minimum order quantity
guidelines based on the equipment and factory set up in order to achieve these goals.
There are many variables to consider throughout the cut & sew process.
Contact us
if you have any questions regarding custom garments.