Behind the Tees: Leila Drager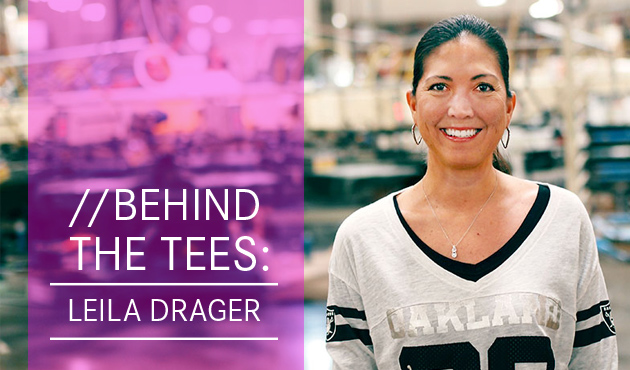 The team at Melmarc works hard to bring you a consistently high quality product and we're really proud of the work they do. Take a look "Behind the Tees" and learn a little bit about them.

Leila Drager, Chief Operating Officer, is responsible for Melmarc's operations. Our CEO's right hand person, Leila's been with Melmarc for 20 years!

WHAT'S YOUR ROLE AT MELMARC?
Babysitter! Just kidding! My official title is Chief Operating Officer but at times it does feel as if I have 300 children to watch over!

MY SECRET (OR NOT SO SECRET) PASSION?
My husband of 20 years…and it's definitely not a secret! (In fact, Leila, just got back from a whirlwind 20th anniversary trip to Paris! Oooh la la!)

THE MINUTE I GET IN MY CAR…
I put on my seatbelt and then I crank up the volume! Right now I'm listening to a mix of soul and hip hop.

ONE DAY I HOPE TO…
Write a book! Really!

PEOPLE WOULD BE SURPRISED TO LEARN THAT I…
…am super goofy at home. My goal is to make my husband laugh every day with my antics.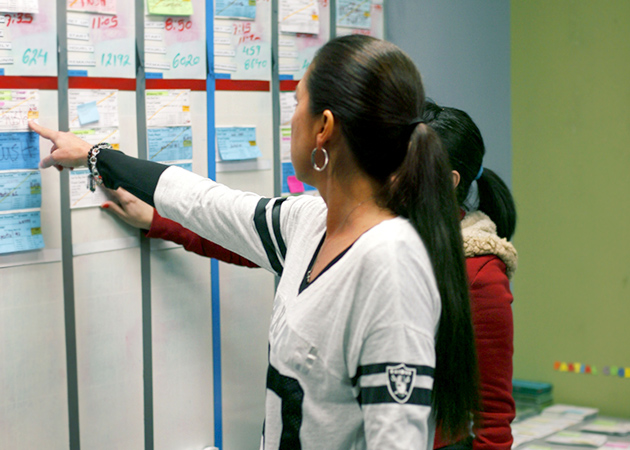 I SPEND MY SPARE TIME…
Reading. I'm currently reading the James Patterson book, Kill Me If You Can.

I KNOW YOU'RE A RAIDERS FAN. WHO INTRODUCED YOU TO FOOTBALL?
My mom and dad! They were super sports fanatics…especially football and basketball. I used to play tackle football in the streets with all of the neighborhood boys. One day, one of the fathers came over to talk to my dad. Apparently I was being too rough with his boy! Hahahaha.

WHO'S YOUR FAVORITE PLAYER OF ALL TIME?
John Mellekas or, as I know him, Uncle John. He's my husband's godfather and a true inspiration. He played for the Chicago Bears on both sides of the field in the 50s and 60s. That's another reason my husband and I are a perfect match…our love for all things NFL!

WHO'S ON YOUR FANTASY FOOTBALL TEAM?
Surprisingly I'm currently in 2nd place with a not so great roster. I'm a bit unorthodox with what positions I favor.

QB: C. Newton / J. Flacco
RB: C. Spiller / M. Forte / A. Morris
WR: A Boldin / B. Hartline / B. Marshall / A. Roberts
TE: G Olsen / K. Rudolph
K: B. Walsh / J. Tucker / L. Tynes
D: Cardinals

*UPDATE: Leila won her her fantasy football league! Congrats!

WHAT ARE YOU PLANNING TO SERVE FOR SUPERBOWL SUNDAY?
My husband and I like to stay home alone to watch the Superbowl. We love the all-day fanfare as well as all the commercials. We are not real big on junk food — we will probably order pizza! But I do have to say I make the best lasagna around; the sauce takes me all day!