Behind the Tees: Justin McKibben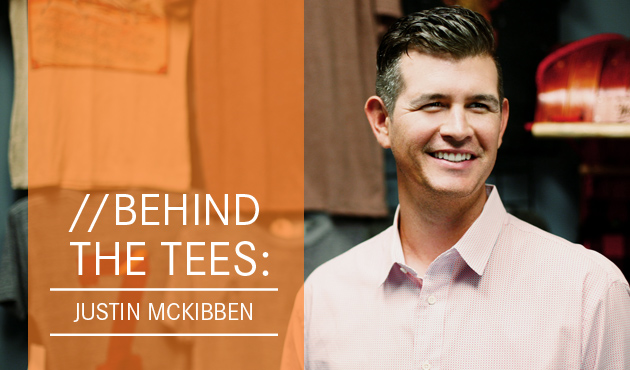 The team at Melmarc works hard to bring you a consistently high quality product and we're really proud of the work they do. Take a look "Behind the Tees" and learn a little bit about them.

Justin McKibben is Melmarc's Sales and Marketing manager. You could say that Justin grew up in the business: he started pulling squeegees at his father's graphic and tee printing company when he was just 13. After his father closed the business, Justin joined Melmarc. Though he jumped ship in 2005 to try his hand at retail, the company lured him back to the fold five years ago.

WHAT'S YOUR ROLE AT MELMARC?
I'm the Sales & Marketing Manager

WHAT DO YOU ACTUALLY DO?
My role is finding customers that think what Melmarc thinks and partner with them to build successful t-shirt programs.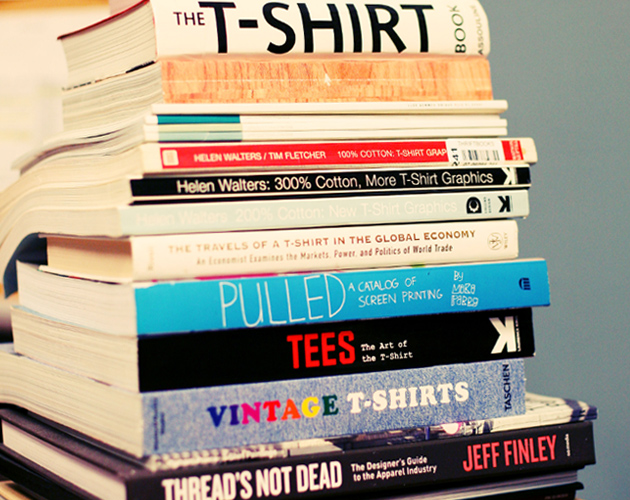 MY SECRET (OR NOT SO SECRET PASSION)
I'm empowered by anything with a beat; music makes my world go round! Whenever possible I listen to music — at my desk, in the car, at a club or live on stage.

WHAT MUSIC ARE YOU LISTENING TO RIGHT NOW?
Band: Mumford and Sons; Spotify station: Poolside; Song: Clique by Kanye West, Jay-Z and Big Sean

THE MINUTE I GET IN MY CAR…
I choose what Spotify station I'm going to listen to for the drive. It sets my mood.

ONE DAY I HOPE TO…
Travel the world with my wife seeing new countries and experiencing interesting places together

PEOPLE WOULD BE SURPRISED TO LEARN…
That I'm an XBox junkie! I once received the Xbox Live report and I had played 45 hours for the month…Houston, I have a problem!

I SPEND MY SPARE TIME…
…with my family and friends. I enjoy all kinds of kid sporting events — soccer, baseball, football, surfing, running, and neighborhood gatherings.

WHAT ARE THE 10 PIECES OF CLOTHING YOU THINK EVERY GUY SHOULD OWN?
Converse Chuck Taylors, perfect fitting selvage denim, a white woven button up, interesting t-shirts, great leather belt, a solid black suit, fun boardies, flips, a warm coat, and a travel bag.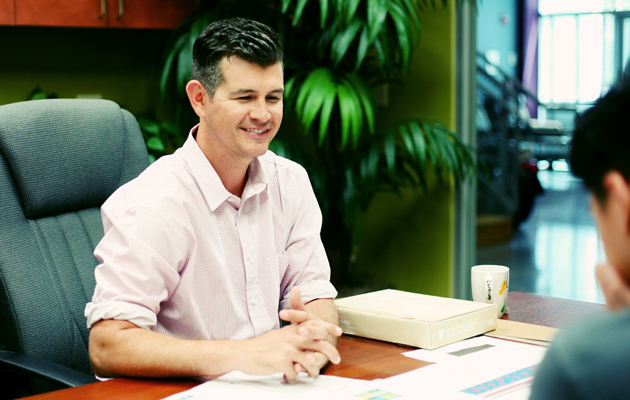 WHAT'S YOUR TIP FOR BALANCING WORK AND FAMILY?
Planning and putting first things first. I've always been a scheduler and making time for my wife, daughter, son, brother, grandma, mom and dad is important to my peace of mind.

IF I WASN'T WORKING AT MELMARC (OR IN A SIMILAR BUSINESS), I'D BE…
I've always said my true calling is the music business.

IF MONEY AND TIME WERE NO OBJECT, THE ONE PLACE I'VE ALWAYS DREAMED OF VISITING IS…
I love to travel so this is a hard one…Greece, Spain, France are top of the list.