Heathers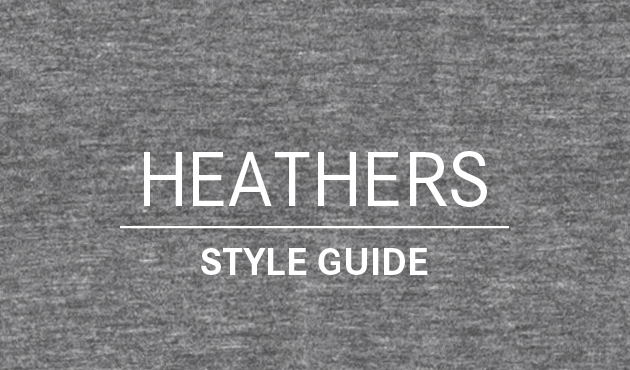 Sometimes blending in is a good thing, especially when it comes to yarns.

The term "heather" refers to "interwoven yarns of mixed colors, producing muted grayish shades with flecks of color." Consider using heathered fabrics if you're looking to give a vintage or athletic inspired feel.

For the best readily available styles of heathered tees, we recommend the following mill stock vendors listed below.